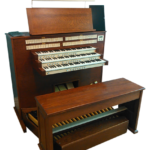 This console comes with a 70 stop sample-set sure to work in any situation. It is our most popular rental for large venues. 8 channel audio and up to 20 speakers with over 6000 watts of power. One week rental starts at $400 and one month at $800.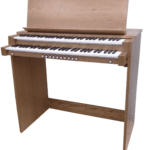 This is an extremely flexible organ with over 20 samplesets large and small. We built it as a portable demo instrument but it is mainly used now for choir support. Rent starts at $100 per week and $200 per month. FedEx delivery is available.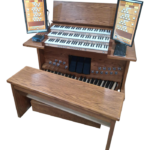 This rental is most commonly used for anyone wanting to explore the options of Hauptwerk. It has over 20 samplesets, 64gb ram, 8 channel audio and up to 8 speakers. Rent starts at $250 per week or $500 per month.